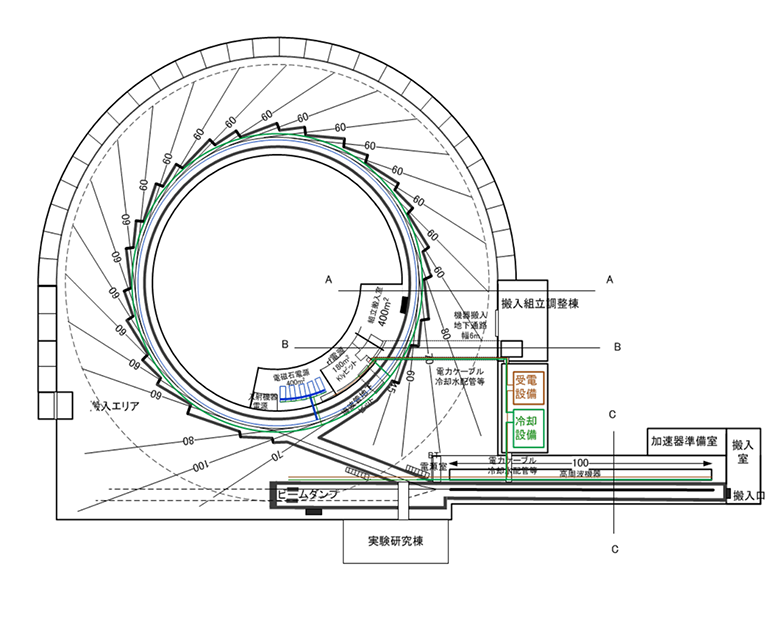 SLiT-J (Synchrotron Light in Tohoku, Japan) is a project of new plan for a futuristic medium size (3-GeV) synchrotron radiation facility with high brilliance in Tohoku (Northern East) area, Japan.
As is well known, the East Japan great earthquake of 11th March 2011 produced tremendous damage in Tohoku and Northern-Kanto (eastern half of Japan including Tokyo) districts. This project is proposed for carrying us over the East Japan great earthquake and tsunami disasters by providing an excellent advanced tool widely applicable to various disciplines and for samples in a variety of states.
This is a light source which mainly covers the broad spectral region from X-rays to the vacuum infrared rays. It would be placed in the Science, Technology, Innovation and Reconstruction (STIR) center of East Japan. This futuristic medium size (3-Gev) synchrotron radiation facility and the SPring-8 facility located in western Japan would be complimentary. Such a dual system for Japan in two geographically different locations is considered very important for risk management from both the basic scientific and applied engineering points of view.
The new plan will also contribute to enhancing the status of synchrotron radiation research and application in our country, which is in the top world class at the present time.